Version Française: Slash au Hellfest sur heavynews.fr.
After Mötley Crüe, it was time for another hard rock legend from Los Angeles: the mighty Slash! It was quite weird to see Slash and Guns'n'Roses playing the same festival.
But well, if Axl and Slash don't play together anymore, at least we have now the best of both worlds!

Since Slash's last tour, there's been a small line up change: Frank Sidoris has replaced Bobby Schneck on rhythm guitar. Nevertheless, after two years of intensive touring, the band has now become a solid group. It doesn''t seem to be Slash's solo roject anymore, but a real band. And they even got themselves a name: The Conspirators!
The new songs sound really good on stage! Especially You're A Lie and Anastasia!

Of course, thee setlist included some unmissable Guns'n'Roses classics.
What can I say? I saw Guns'n'Roses the previous evening playing an amazing concert... Myles Kennedy is probably the best singer to sing GnR songs, but he's definitely not Axl Rose. On the other hand, DJ Ashba and Bumblefoot are great, but they don't have the unique touch of Slash!
Well, as we all know that a reunion might never take place, we better stay positive and think that we have two great bands instead of one! Because Slash on solo has written a great page in the history of rock, and songs like Ghost or Back From Cali have already become classics.

It took Axl Rose more than a decade to find the right musicians for the new Guns'Roses. Slash found the right guys for his band in just a year!
Tonight, Slash demonstrated that he rock tens of thousands of people with his own band, he doesn't need Axl anymore for that. Time to move on!

Well, not Happy wit rocking the Hellfest with his band, Slash joined Ozzy Osbourne on stage a few hours later for a memorable concert!
A few months later, he would return to France to headline a show at the Zénith in Paris!
Share on Facebook
Tweet this!
Bookmark on Google
e-mail to a friend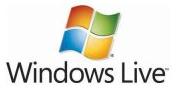 Windows Live
Digg
Yahoo
technorati
Setlist Slash – Hellfest – Clisson, France – June 17 2012

01. One Last Thrill
02. Nightrain
Guns'n'Roses cover
03. Ghost
04. Standing in The Sun
05. Back From Cali
06. Mr Bronwstone
Guns'n'Roses cover
07. Halo
08. Anastasia
09. Sweet Child O' Mine
Guns'n'Roses cover
10. You're A Lie
11. Slither
Velvet revolver cover
12. Paradise City
Guns'n'Roses cover



Slash Links:
Slash Website
Slash CDs on play.com
Slash CDs at Amazon.com
Slash iTunes downloads

Slash on Flickr
Slash Line-up:

Slash – Guitars
Myles Kennedy – Vocals
Frank Sidoris – Guitars
Todd Kerns – Bass
Brent Fitz – Drums