Version Française sur heavynews.fr: Guns'n'Roses à Paris
Guns'n'Roses announced a French tour in 2011, covering all mayor arenas thoughout the country. That's something they've never done before, and that not many hard rock bands do.

They started the french tour with a gig at the Bercy Arena in Paris. This time, the place wasn't sold-out. 3 reasons could explain this:
First, they're playing 7 gigs in France, not just one or two, so there's no need to travel to Paris to see the band.
Second, it's the third time in 6 years that GnR play Bercy on the Chinese Democracy Tour. People that seen them on previuous times might think it will be the same.
Third, it is well known that Guns'n'Roses go late on stage so people staying until the end of the show would miss the last subway. Some folks certainly saw no point in buying an expensive ticket for the show, plus adding en even more expensive taxi ride back to their home in the Paris' suburbs.

Yes, the band started late, at 22:20, but the ones that stayed until the end were greeted with an amazing 3-hour show!
I've never seen them using as many pyro as tonight. From the begining until the end of the show, there were regular explosions and fire on stage.

The line-up has been stable since the last time they played here, and it's quite weird to think that this GnR incarnation has been together for longer that the one toured for Use Your Illusion.
Anyway, don't think a about any old members getting back to the band! The Rock'n'Roll Of Fame was the proof that this won't happen.

The current members are talented musicians, there's no doubt about it, and I think their sound is getting closer to the classic line-up. For example, DJ Asba's guitar sound is very close to Slash's.
Bumblefoot makes the band sound differently, I love his distinctive style and sound. Frank Ferrer is also amazing! He is a rhythm machine.
I'm still not really convinced by Tommy Stinson on bass. About Richard Fortus, I think he is good on rhythm guitars but his solos don't match the level of the two other guitar players.

Axl Rose didn't spoke much to the crowds, but he sang great tonight. His voice is unique and he maintained a high level during 3 hours.

Two very nice surprises were on the setlist tonight: Estranged and Civil War. They really need to keep playing these great songs in future tours!

Around 12:30, about a third of the crowds left Bercy to catch the last subway back home. They might be pissed off about not seeing the complete show, but at least they saw two hours! Hey, many US rock bands from the same GnR generation only play for 1 hour! A 1 hour 15 minutes set can be considered long for Poison, Cinderella or Mötley Crüe concerts. For the same price, Guns'n'Roses gave us 3 hours!

There's a rumour on the internet that there was a private concert backstage at Bercy during the aftershow. There was an aftershow but I can assure you that there was no private concert at all. What is true is that Axl's jewelry, worth 200 000$, was stolen from his dressing room! But everything was solved quickly, the drunken groupie that robbed him brought the gold and diamond necklaces to the police the very next day.

Stay tuned for the next Guns'sRoses concert, at the Hellfest.
Share on Facebook
Tweet this!
Bookmark on Google
e-mail to a friend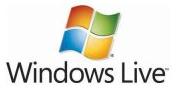 Windows Live
Digg
Yahoo
technorati
Setlist Guns'n'Roses – Bercy Arena – Paris, France – June 5 2012
01. Chinese Democracy
02. Welcome to the Jungle
03. It's So Easy
04. Mr. Brownstone
05. Sorry
06. Rocket Queen
07. Estranged
08. Better
—— Richard Fortus Guitar Solo ——
09. Live and Let Die
10. This I Love
11. Shackler's Revenge
12. Motivation

(Tommy Stinson song) (Tommy Stinson on lead vocals)

—— Dizzy Reed Piano Solo(Baba O' Riley) ——
13. Street of Dreams
14. You Could Be Mine
—— DJ Ashba Guitar Solo (Mi Amor) ——
15. Sweet Child O' Mine
16. Another Brick In The Wall (mix: parts 1 and 2)

Pink Floyd Cover

—— Axl Rose Piano Solo ——
17. November Rain
18. Glad to Be Here

Bumblefoot cover / Bumblefoot on lead vocals

19. Don't Cry
10. Civil War
Instrumental Jam
21. Madagascar
22. Nightrain
————————————
23. Knockin' On Heaven's Door

Bob Dylan cover

24. Patience
25. Paradise City

Guns'n'Roses Links:
Guns'n'Roses Website
Guns'n'Roses CDs on play.com
Guns'n'Roses CDs at Amazon.com
Guns'n'Roses T-shirts and Merch at EMP
Guns'n'Roses T-shirts and Merch at rock.com
Guns'n'Roses iTunes downloads

Guns'n'Roses on Flickr
Guns'n'Roses band Line-up:

Axl Rose – Vocals
Richard Fortus – Guitars
Ron "Bumblefoot" Thal – Guitars
DJ Ashba – Guitars
Tommy Stinson – Bass
Dizzy Reed – Keyboards
Chris Pitman – Keyboards & programming
Frank Ferrer – Drums