Version Française: à venir sur heavynews.fr:
This was my first time in Buenos Aires, and the day I arrived, Helker was playing a concert there.
But this wasn't just an average show. It was the release party for their latest CD, which is in out two versions: It's known as En Algún Lugar del Círculo in Argentina and Latin America, while in the rest of the world it's called Somewhere In The Circle.

The show was at a nice club called The Roxy Live, a nice bar and rock disco in downtown Buenos Aires, where well known bands like Dark Tranquillity, Paradise Lost or Michael Schenker Group have played before.

In order to celebrate the release of this new record and to attract as many fans as possible, a copy of the new Helker CD was included in the entrance fee.
Tickets costed only 80 Argentinean pesos, which is about 12€. That was a really good deal and of course it was a huge success! The concert was not only completely sold-out, but many people showed up and couldn't buy tickets so they had to stay outside!

The band started with their new single, called Redención in Spanish and No Chance to be Reborn in English. Of course, Diego Valdez sang the whole show in Spanish, but this will probably change when the band will tour Europe or other non-Spanish-speaking countries.

The sound was very good and clear and the band proved that they're no beginners. Helker are very professional musicians, and the kind of band that knows how to stand up on stage.
They all move, headbang and are part of the show, especially the bass player, Christian Abarca, who couldn't stand still!

Song after song, Diego Valdez interacted with the audience and made us sing, but the Argentinean audience were already in the mood.
Everybody knows that the Argentinean crowds are crazy! You've seen it on AC/DC and Megadeth DVDs, but the question is… how are like when a local band is on stage?
Well, they're crazy too!
It seems that a lot of people bought the album because a lot of guys were singing the words of the news songs on the setlist.
And everyone could sing the old songs, especially Falsos Profetas and Despertar, from the previous album A.D.N.

Helker was formed in the late 90's, but even if they're a relatively new band, tree generations of fans were attending the show.
At the end of the concert, their tree youngest fans climbed on stage to sing Igual que a Vos, while everyone else sang as loud as possible.
Those kids rocked on stage with Helker, and then the band thanked their fans for this unforgettable night.

This show was a real communion between the band and their fans. Everyone at The Roxy Live had fun that night.
I was expecting a good concert, but Helker totally exceeded my expectations. They're very professional and they deserve this international record deal with AFM so the rest of the world can discover their music.
Tim Ripper Owens, Ralph Scheppers and Mat Sinner have already worked with them and they say great things about Helker.

In other words, Argentineans should be proud of this band!
Share on Facebook
Tweet this!
Bookmark on Google
e-mail to a friend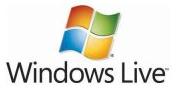 Windows Live
Digg
Yahoo
technorati
Setlist Helker – The Roxy Live – Buenos Aires, – March 9 2013

Intro
01. Redención
02. Viento y Fuego
03. Contra la corriente
04. Lo Que Quieras Ser
05. Prisionero
06. Fantasmas del Pasado
07. Traición
08. Volar
09. Mendigando Perdón
10. Falsos Profetas
11. En Mis Sueños
12. Despertar
13. Sueños
–––––––––––––––––––––––––––
14. Basurero Nuclear
15. Resistir
16. Igual que a vos




Helker Links:
Helker Website
Helker CDs at Amazon.com
Helker iTunes downloads

Helker on Flickr
Helker band Line-up:

Diego Valdez – Vocals
Mariano Ríos – Guitar
Leo Aristu – Guitar
Christian Abarca – Bass
Hernán Coronel – Drums