Time for DIO to play at the Schwung Festival!

First surprise when the band came on stage was the bass player.
I recognized this man, but I had never seen him on stage before… And I didn't knew he was playing with Dio: Yes, Rudy Sarzo himself was here.

The sound wasn't very good, so couldn't really hear details of his playing, but I was happy to see him performing… As I was happy to see Dio again on stage!

The setlist was quite short but some great classics were there, and they even managed to do a few surprises, like I, one of my favourites Black Sabbath Songs, as well as Children Of The Sea!

A great introduction the to Black Sabbath / Heaven & Hell reunion, which was about to happen!
The first time I saw Dio, he didn't play any Black Sabbath songs. This time he didn't play any Rainbow songs.
Time is limited on festivals, but the cool thing is Dio setlists vary from one show to the next.

The concert was very good, but it was the less good of the Dio shows I saw, because of the sound, and the short setlist. It was nevertheless a great moment, as the rest of the Schwung Festival.




Share on Facebook
Tweet this!

Bookmark on Google

e-mail to a friend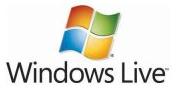 Windows Live
Digg
Reddit

StumbleUpon
Yahoo

Delicious
technorati
Blinklist

Setlist Dio – Schwung Festival, Roselare, Belgium – May 27 2006
01. Children Of The Sea
02. I Speed At Night
03. One Night In The City
04. Stand Up And Shout
05. Holy Diver
06. Gypsy + Drum Solo
07. Sunset Superman
08. Don't Talk To Strangers
09. Rainbow In The Dark + Guitar Solo
10. I
11. All The Fools Sailed Away
12. We Rock