Version Française: Steel Panther au Hellfest sur heavynews.fr.
Steel Panther changed slots with Koritni, so they played a little bit earlier than originally planned.
Glam rockers at the festival were already hot after Crashdïet's show and they were askin for more.
Well, they got exactly what they expected: Steel Panther was for sure one of the best shows of the Hellfest!

Here's the setlist and enjoy the pictures, Live report from Steel Panther at the Hellfest coming soon!
.
Share on Facebook
Tweet this!
Bookmark on Google
e-mail to a friend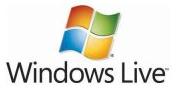 Windows Live
Digg
Yahoo
technorati
Setlist Steel Panther – Hellfest – Clisson, France – June 16 2012

Intro: In The Future
01. Supersonic Sex Machine
02. Tomorrow Night
03. Asian Hooker
04. Just Like Tiger Woods
05. Gold-Digging Whore
06. Community Property
07. 17 Girls in a Row
08. Death to All but Metal



Steel Panther Links:
Steel Panther Website
Steel Panther CDs on play.com
Steel Panther CDs at Amazon.com
Steel Panther iTunes downloads

Steel Panther on Flickr
Steel Panther band Line-up:

Michael Starr – Vocals
Satchel – Guitars
Lexxi Foxxx – Bass
Stix Zadinia – Drums