Version Française à venir sur heavynews.fr:
W.A.S.P. decided to celebrate their anniversary with a huge European Tour called 30 Years Of Thunder.

They were supposed to play 5 gigs in France but plans changed suddenly. Toulouse, on November 6, was cancelled a couple of weeks before the show. The official reason was the low ticket sales. But I think that the real reason might just be that the US presidential election was held on that day, and Blackie wanted to vote (which is easier in Paris than in Toulouse) and follow the results on CNN.

But W.A.S.P cancelled another concert in France. It was in Lille the previous night, and the audience was already inside the venue and the opening act (Myrath) had already played.
The official reason was food poisoning, and I believe it's the real one. One doesn't cancel a gig only minutes before playing unless there's a very good reason.

The fact is that the gigs in Lille (Nov. 4) and Toulouse (Nov. 6) were cancelled so during the whole day there were rumours that the gig in Paris (Nov. 5) was cancelled too.
These rumours proved wrong and hundreds of fan gathered at the Bataclan for an almost sold-out W.A.S.P. concert.

The opening band was Myrath from Tunisia. I was very curious about it and it was very good, but probably not the right band to open for WASP. I reallly recommend you to listen to their record.

After Myrath, W.A.S.P came on stage with some kind of medley (although all songs were played almost entirely) containing On Your Knees, The Torture Never Stops and The Real Me.
From the beginning, they made the place explode! They were in such a good shape that it was really hard to believe that they were sick the previous night.

The audience was unchained, no one could stand still. There was even a girl without bra seating on her friend's shoulders, probably still under the Steel Panther spell since their show the previous week.

The sound wasn't very good at the beginning, especially when it came to Blackie's voice. Nevertheless, it went better after a few songs.
The light show was huge. There were 3 screens showing classic W.A.S.P. clips as they played songs like L.O.V.E. Machine or Wild Child.
Later, before The Headless Children, we saw a speech from Martin Luther King. During the song, the screens showed images from different wars, including WWII, Vietnam and Iraq.

Blackie made everyone sing for a great version of I Wanna Be Somebody that will seal the first part of their set.
The second part of the show was dedicated to the fabulous record The Crimson Idol. For about 30 minutes, W.A.S.P. played a killer medley of songs from that album. Not only it sounded incredibly good, it was also amazing to see how Blackie was into it, singing and telling the story with an immense conviction.
After this unforgettable half hour, the third part of the set starts with an original drum solo from Mike Dupke. As he plays, the screens show images from car races, and his drums are doubles by the sound of the road: break, accelerators, Doppler Effect and even crashes!
Then it was time to bring Elvis on stage, Blackie Lawless elastic microphone stand with a skull on the front. He proudly told us that Elvis was made by the people from Disney and it's the only 10 000 dollars microphone stand in the world. The band played a mind blowing version of Chainsaw Charlie. I've never thought so much energy could be contained on that song!
A bad news was announced afterwards: they had to play two more songs, but due to a strict curfew, they wouldn't play Heaven's Hung In Black. Anyway, the pit was turned into a dance floor during Blind In Texas, and the show finished on a festive way with everyone smiling and happy! W.A.S.P. played for one hour and 40 minutes, which is way longer than their average gig. Friends from Toulouse and Lille, I'm really sorry for you!

Well, for a 30 years anniversary Tour, we could regret that W.A.S.P. only played song from their first 10 years. But anyway, they played what most people wanted to hear, and did a performance way beyond our expectations.
When I came back home, I just put The Crimson Idol on my CD player. I'm sure I was not the only one!
Share on Facebook
Tweet this!
Bookmark on Google
e-mail to a friend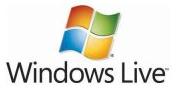 Windows Live
Digg
Yahoo
technorati
Setlist WASP – The Bataclan – Paris, – November 5 2012

Intro
––––– Set 1 –––––
01. On Your Knees
02. The Torture Never Stops
03. The Real Me
The Who cover
04. L.O.V.E. Machine
05. Wild Child
06. Sleeping (in the Fire) / Forever Free
07. The Headless Children
08. I Wanna Be Somebody
––––– Set 2 –––––
09. The Crmson Idol medley:
a. The Titanic Overture
b. The Invisible Boy
c. I Am One
d. The Gypsy Meets The Boy
e. The Idol
f. The Great Misconceptions Of Me
––––– Set 3 –––––
––––– Drum Solo –––––
10. Chainsaw Charlie ( Murders In The New Morgue)
11. Blind In Texas



WASP Links:
WASP Website
WASP CDs at Amazon.com
WASP iTunes downloads

WASP on Flickr
WASP band Line-up:

Blackie Lawless – Vocals / Guitars
Doug Blair – Guitars
Mike Duda – Bass
Mike Dupke – Drums