To be honest, I had no other plan for this evening than to go to the Night Of The Guitars show at the Forum of Vauréal, Uli Jon Roth and Pat McManus .

But on the very same morning, The Rolling Stones announced that they were playing a secret club show at the Trabendo in Paris!
It's hard to choose between two rock legends, but I think you'll understand that I chose The Rolling Stones!

So here's a link to some Uli Jon Roth pictures from the Nancy On the Rocks festival, and here's the live report from the Rolling Stones at the Trabendo.
Share on Facebook
Tweet this!
Bookmark on Google
e-mail to a friend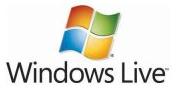 Windows Live
Digg
Yahoo
technorati