Version Française sur heavynews.fr: U.F.O. à Vauréal
Two years after the concert at the Trabendo Club, U.F.O. was back in the Paris area, this time in the town of Vauréal.
The Forum of Vauréal is still bringing great bands, and this year there's also MSG, Ugly Kid Joe and Great White. The good news is concerts start a little earlier now, so it's possible to catch the last train back to Paris.

About 450 people gathered tonight for a night of rock'n'roll.
U.F.O. started with the classic Mother Mary, followed by Fight Night from the new album Seven Deadly. The setlist was well balanced between classics and recent songs. The songs from Seven Deadly sound great on stage, especially Wonderland and Burn Your House Down.
Venus and Hell Driver were also part of the highlights, not to mention of course the big classics like Love To Love, Rock Bottom and Too Hot To Handle.

From the beginning, the sound was very good and clear. The lights were OK, but I've seen better on this venue.

Vinnie Moore is a guitarist like no other. His solos are full of feeling and there's plenty of power on his riffs, not to mention how fast he is. After eight years in the band, I can't imagine UFO without him.

Hidden behind two keyboards on this small stage, we almost couldn't see Paul Raymond tonight.
That was until he played a guitar duel with Vinnie, and that was one of the best moments of the show.

Behind his drums Andy Parker was hidden too, but he could be heard loud, and he's the one that make the sounds groove and shake.

On bass we had Rob de Luca, who has already toured with U.F.O. in the U.S. back in 2008. I loved his playing and I think he fits perfectly into the band.
He has toured with George Lynch and Helmet, but his main band is Sebastian Bach, so we'll meet him again at the Hellfest.
Note that he's considered a guest in U.F.O., Pete Way has not officially been replaced.

Phil Mogg was in a particularly good mood tonight. He made lots of jokes, and even tried out some French words. Then he noticed that there was a couple of Birmingham in the audience. Like the rest of us, he was quite surprised: How did you get to Vauréal !? - he asked.
Towards the end of the concert, Phil Mogg noticed that someone in the crowds looked like Tony Iommi. Vinnie Moore started immediately to play the riff of Iron Man, and the crowd's reaction was explosive, everyone started to sing along!
By the way, Metal Traveller will be in Birmingham Saturday for Black Sabbath's reunion show. What a coincidence!

For the encores, U.F.O. played the legendary Doctor Doctor, which was followed by a great version of Shoot Shoot. If you're not into U.F.O., note the words written twice is not a typing mistake ;)

U.F.O. gave us tonight a high quality performance. As time goes by, some bands become even better. This is the best U.F.O. concert I've seen, along with the gig at the Elysée Montmartre in 2004.








Share on Facebook
Tweet this!

Bookmark on Google

e-mail to a friend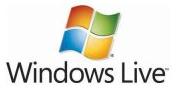 Windows Live
Digg
Yahoo
technorati


Setlist U.F.O. – Le Forum – Vauréal, near Paris, France – May 15 2012

01. Mother Mary
02. Fight Night
03. Wonderland
04. I'm A Loser
05. Let It Roll
06. Mojo Town
07. Burn Your House Down
08. Only You Can Rock Me
09. Love to Love
10. Hell Driver
11. Venus
12. Too Hot To Handle
13. Lights Out
14. Rock Bottom
––––––––––––––––––––––
15. Doctor Doctor
16. Shoot Shoot



U.F.O. Links:
U.F.O. Website
U.F.O. CDs on play.com
U.F.O. CDs at Amazon.com
U.F.O. iTunes downloads

U.F.O. on Flickr
U.F.O. band Line-up:

Phil Mogg – Vocals
Vinnie Moore – Guitars
Paul Raymond – Guitar / Keyboards
Rob De Luca – Bass
Andy Parker – Drums