Version Française à venir sur heavynews.fr:
Therion decided to celebrate their 25th Anniversary with a tour and a new record called Les Fleurs du Mal.
Well, Therion is a band like no other and they proved it once again with this record. Except for the title, it has nothing to do with Baudelaire. It's a collection of French songs rearranged on Therion's style. Weird and… not exactly what anyone would expect.
But anyway, if there's one country in the world where the "Flowers Of Evil Tour" shouldn't be missed, that's definitely France!

After a local band called Elyose, Therion hit the stage with the very first notes of Carl Orff's O Fortuna, quickly followed by a new song, Poupée de cire, poupée de son, originally performed by France Gall. It seems that not everyone recognized it, but anyway singer Lori Lewis did a great work on this tune.

The sound was carefully balanced, which is normal for a band like Therion. There was also a good lightshow and the space on stage was cleverly used: on the back we had keyboard player Stefan Jernståh and drummer Johan Koleberg, each one on one side.
The 3 singers, Thomas Vikström, his daughter Linnea Vikström and Lori Lewis were standing in the middle to the rear, but came to the front of the stage each time one of them was taking the lead vocals role. One amazing thing is that Therion is probably the only band that doesn't lose fans when the lead singer is changed… because fans are used to frequent changes!
The new core of the band, Christofer Johnsson, Christian Vidal and Nalle Påhlsson (former bass player of Treat), were standing in the front all the time.
There was not a huge stage set like for some previous tours, only a backdrop with band's logo was used.

The first songs were very well performed, especially Son Of The Sun, but there was something missing tonight. If you've been to a Therion show before, you know that this band on stage is supposed to be pure dynamite! Well, maybe we were expecting too much but the first few songs were very disappointing. To be honest, it was almost boring. I couldn't believe I was watching Therion, which has always been one of my favourite bands on stage (and one of the few that even made me cry).

I'd say that one singer is clearly missing. I'm not talking about Mats Leven or Snowy Shaw specifically (but I wouldn't complain if one of them gets back in the band), but they really need another male voice. Thomas does a great work, as a singer and a stage performer, but the strengt of Therion is the choruses and one man can't do this alone.

Also, I think that the first few songs of the setlist were not the right ones to make the show take off.
But things started to get better with the songs Abraxas and Vanaheim. From this moment on, the show went crescendo, until it reached its climax with the exquisite Wine of Aluqah and The Rise of Sodom and Gomorrah.

Other great moments included the acoustic version of Lemuria, the solos on The Siren Of the Woods (no doubt, Christian Vidal is an amazing guitar player!) and the epic Ginnungagap.
There was also a dancer during a few songs, a girl named Johanna, who also performs with Orphaned Land.

There's little room for speeches during a Therion show, as each song is played right after the other, without losing a minute. Nevertheless Christofer spoke a couple of times about the new record.
First, he seemed surprised that no one seemed to know about the tragic life of Betty Mars, the original performer of J'ai le mal de toi. Well, the thing is that Betty isn't that popular in her homeland… It's interesting to see that Christofer seemed fascinated with the life of this girl that jumped off her window because she had no money, her lover left and her career was over. He stated that "she had nothing left but a glass of wine and death".
Later, he asked us who should decide how to write a record: the band, the label or the fans? Of course, everyone agrees that the right answer is the band! He told us that the record label Nuclear Blast didn't want to release Les Fleurs Du Mal so Christofer financed it all by himself. That's a very courageous attitude, especially for an established band like Therion.
Christofer declared that buying this record is not only buying an album, but it's also buying an idea. I think that's true. It's his artist legitimate right to release the album he wants, and then it's up to the fans to appreciate it or not.

On the encores the band played a vigorous version of The Blood Of Kingu, and the show ended with To Mega Therion. At the end of the song, everyone was clapping their hands on a general ovation. It was good. Very good, indeed. But a few years ago people would have screamed until the band comes out for one more song!

The concert lasted for two hours, and it was a very good one. Those that were attending their first Therion concert will certainly remember this night forever. But for those who've seen them before, the band is clearly not anymore what it used to be.

Anyway, it seems that they won't be performing a lot in the next few years. So go to their show if they play your town, and let's wait for their big return when Christofer Johnsson's opera will finally be released!
Share on Facebook
Tweet this!
Bookmark on Google
e-mail to a friend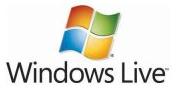 Windows Live
Digg
Yahoo
technorati
Setlist Therion – The Bataclan – Paris, – October 1 2012

01. O Fortuna (only intro)
Carl Orff cover
02. Poupée de cire, poupée de son
France Gall cover
03. Son of the Sun
04. Via Nocturna
05. The Flight of the Lord of Flies
06. J'ai le mal de toi
Betty Mars cover
07. Abraxas
08. Vanaheim
09. Lemuria
10. Gothic Kabbalah
11. The Siren of the Woods
12. Ginnungagap
13. Land of Canaan
14. Wine of Aluqah
15. The Rise of Sodom and Gomorrah
16. The Khlysti Evangelist
17. Une Fleur dans le cœur
Victoire Scott cover
18. Son of the Staves of Time
–––––––––––––––––––––––––––
19. The Wondrous World of Punt
20. The Blood of Kingu
21. To Mega Therion



Therion Links:
Therion Website
Therion CDs on play.com
Therion CDs at Amazon.com
Therion iTunes downloads

Therion on Flickr
Therion band Line-up:

Thomas Vikström – Vocals, flute
Lori Lewis – Vocals
Linnea Vikström – Vocals
Christofer Johnsson – Guitars
Christian Vidal – Guitars
Nalle Påhlsson – Bass
Johan Koleberg – Drums


Stefan Jernståh

– Keyboards
Johanna – belly dancer