Version Française à venir sur heavynews.fr.
Judas Priest have toured with many bands on their Epitaph Tour: Duff, Whitesnake, UDO... For the last show they chose their fellow countryment Saxon.

Saxon is one of my favourite British bands and I was so pleased to see them playing in their homeland!

Saxon started their set with Heavy Metal Thunder, a great choice to start a hard-rocking evening. Although they were the opening band, they performed under good conditions. They had a nice light show, and a loud imposing sound. Sadly it wasn't very clear, but I think that's a problem of the venue, as Judas Priest's sound wasn't that good either.

The band was in very good shape today and did a very good performance. Nibbs Carter was totally out of control. He only stopped headbanging when singing the back-up vocals.
Paul Quinn and Doug Scarratt often played his solos from the centre of the stage, in front of a very excited crowd.

Biff recalled that Saxon and Judas Priest played some shows together back in 1980. "Two Steels for the price of one" - he said, as those concerts were for the albums Wheels of Steel and British Steel respectively.

He stated that this was "one of those shows that bring back the spirit of the 80's", so for most of the setlist, they stick to their 80's songs.
But they didn't forget their new album Call To Arms, the second song was a powerful version of Hammer Of The Gods.

Biff asserted that they didn't have much time, and indeed, 10 songs is not much for a band like Saxon. They have so many good songs, and don't hesitate to play for more than two hours whenever they can do it.
A lot of good tunes were missing tonight, but the hardest part was when Biff asked us to choose which song we wanted to hear: Crusader or Dallas 1PM.
People screamed louder for Crusader so they played that one, although Biff introduced it with a touch of humour as "Crusader 1PM".

I've Got to Rock (To Stay Alive) is one of those recent songs that has already become a classic. People started to headbang, sing and clap their hands spontaneously when the band to played it.
Later, the crowds sang really loud during 747 (Strangers In The Night), it was really impressive!

Biff invited everyone to the Download Festival, and stated that 2012 might the last time they play Donnington. No doubt that this will be a nice party, but certainly not as awesome as the ones in Wacken!
Was that a hint about an hypothetical Saxon's farewell tour coming soon? I really hope not!
Of course this will happen one day, but I hope it will be delayed as much as possible.

Saxon demonstrated again that they're one of the most powerful Metal bands on stage, no matter if they're playing a short gig, or headlining some of Europe's largest Metal festivals.

It was hot at the Hammersmith Apollo after Saxon's show.
Everyone was thirsty, for beer and for metal. We just had time to get a drink and got back to see Judas Priest's show.
Click here for Judas Priest live report at the Hammersmith Apollo.
Share on Facebook
Tweet this!
Bookmark on Google
e-mail to a friend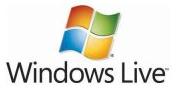 Windows Live
Digg
Yahoo
technorati
Setlist Saxon – the Hammersmith Apollo – London, England – May 26 2012

01. Heavy Metal Thunder
02. Hammer Of The Gods
03. Power and The Glory
04. I've Got To Rock (To Stay Alive)
05. 20'000 Feet
06. Crusader
07. 747 (Strangers In The Nights)
08. Denim and Leather
09. Wheels Of Steel
10. Princess Of The Night



Saxon Links:
Saxon Website
Saxon CDs on play.com
Saxon CDs at Amazon.com
Saxon iTunes downloads

Saxon on Flickr
Saxon band Line-up:

Biff Byford – Vocals
Paul Quinn – Lead Guitars
Doug Scaratt – Lead Guitars
Nibbs Carter – Bass
Nigel Gloclker – Drums