Version Française à venir sur heavynews.fr:
Myrath was the opening band for W.A.S.P. in Paris, on their 30 Years Of Thunder Tour.

Myrath is a band from Tunis, the capital of Tunisia. Isn't that exotic enough to be curious about it? I've heard a lot of good things about them and I was pleased to see them for the first time on stage.

Their songs are good, and provide a unique blend of metal, progressive rock and oriental influences. Those exotic sounds were made with a keyboard, but maybe they'll bring a sitar on an upcoming tour.

All the musicians give them all on stage, and can feel that they really want to succeed, even they clearly don't have much experience on stage.

The quality of the songs is unquestionable, but the audience wasn't very receptive.
I think W.A.S.P. isn't the right band for Myrath to be on tour with. Their musical styles are very different and they don't have the same audience.

Anyway, I definitely recommend you to listen to their records (especially Tales Of The Sands), one of the most surprising albums recently published.

Click here to read the live report from WASP 30 Years of Thunder concert in Paris.
Share on Facebook
Tweet this!
Bookmark on Google
e-mail to a friend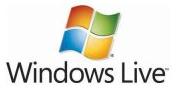 Windows Live
Digg
Yahoo
technorati
Setlist Myrath – The Bataclan – Paris, – November 5 2012

01. Sour Sigh
02. Braving The Seas
03. Merciless Times
04. Under Siege
05. Wide Shut
06. Tales of the Sands
07. Madness
08. Forever and a Day
09. Beyond the Stars


Myrath Links:
Myrath Website
Myrath CDs at Amazon.com
Myrath iTunes downloads

Myrath band Line-up:

Zaher – Vocals
Malek – Guitars
Anis – Bass
Elyes – Keyboards
Morgan – Drums