Version Française: Molly Hatchet au Hellfest sur heavynews.fr.
After Lizzy Borden, it was time for Molly Hatchet.
This band doesn't play metal summer festivals very often, but the cool thing about the Hellfest, is that there's enough room for all music styles.

Two of the major Southern Rock bands were playing the Hellfest this Friday: Molly Hatchet and Lynyrd Skynyrd. Only Blackfoot was missing and the legedary trio would be complete!

Quite a few Confederate flags were already waived by the crowds when the band started with Whiskey Man. That was the beginning of the party, even if the crowds were rather drinking beer.
The sound was rather good and the songs sounded powerful. They might not be a young band, but they proved that they can rock harder than many recent bands!

Bobby Ingram was specially active and taking over the front of the stage along with singer Phil McCormack.
As the new member of the band, former Blackfoot drummer Scott Craig was adding some extra swing, as the new member of the band.
Dave Hlubek doesn't move much on stage but his guitar gives the band this unique sound. In the meantime, bass player Tim Lindsey headbanged during most of the show.

The songs of the setlist were well chosen. American Pride of course the almighty Flirtin' With Disaster were the most unforgettable moments of this concert.
I'm sure that Molly Hatchet's French fanbase grew after such a nice show.

Southern rock fans had to wait for a few hours before Lynyrd Skynyrd could go on stage (click here for Lynyrd Skynrd at Hellfest).
After Molly Hatchet, the next band on stage was Unisonic. Click here for some Unisonic pictures from the Hellfest.
Share on Facebook
Tweet this!
Bookmark on Google
e-mail to a friend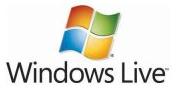 Windows Live
Digg
Yahoo
technorati
Setlist Molly Hatchet – Hellfest – Clisson, France – June 15 2012

01. Whiskey Man
02. Bounty Hunter
03. American Pride
04. Fall of the Peacemakers
05. Justice
06. Beatin' The Odds
07. Been to Heaven - Been to Hell
08. The Creeper
09. Dreams I'll Never See
10. Flirtin' With Disaster


Molly Hatchet Links:
Molly Hatchet Website
Molly Hatchet T-shirts and Merch at EMP
Molly Hatchet T-shirts and Merch at rock.com
Molly Hatchet concert tickets
Molly Hatchet concert tickets at Viagogo
Molly Hatchet CDs on Amazon.com
Molly Hatchet CDs at Play.com
Molly Hatchet on Metal Traveller's Flickr
Molly Hatchet iTunes downloads

Molly Hatchet band Line-up:

Phil McCormack – Vocals
Dave Hlubek – Guitars
Bobby Ingram – Guitars
Tim Lindsey – Bass
Scott Craig – Drums
John Galvin – Keyboards