Version Française: Manowar à Paris sur heavynews.fr:
It took 10 years before the return of Warlords to Paris. The last time Manowar were in town was in 2002, at a small venue called Salle Marcel Cerdan.
The wait was finally over this october, when the Kings Of Metal scheduled a show during the first leg of the Lords Of Steel Tour.

This was enough reason to make this concert a night to remember. But there was another one: the Trabendo is a small club that can accommodate no more than 700 persons, so this was the smallest venue that Manowar played on the whole tour. Seeing such a great band in that kind of small place is something amazing, just like Metallica also played here years ago.

But everything has a price and in this case, it was high. The tickets were priced 70€, which is a lot of money for any gig. Arena and stadium shows from Metallica, Iron Maiden or Guns'n'Roses cost less.
But well, that was the price to pay to see Manowar in a club in Paris and the gig was completely sold-out.
Manowarriors from all over Europe, especially from Germany, came to see this show.

The concert was totally back to basics. No backdrop, no fireworks, no motorbikes... just four guys on stage playing music with a loud sound. A very very loud sound and by the way, incredibly clean! Who said that you can't play loud at a small venue and have a good sound? Call Manowar's sound engineer, he know what he's talking about!
It was so loud that the band had to play two different sets, separated with a 15 minutes interlude. They said that this was because some French law that didn't allow a volume so loud for a long time.

Except for the people in the first rows, who were totally into the show, the audience was quite calm during most of the gig. Probably they were expecting a bigger show for such amount of money, and I can't blame them. But the truth is that Manowar kicked ass today! Good setlist, good mood on stage and not much time wasted in solos and speeches.
The setlist had a few surprises, like Mountains and Outlaw. Although I have to admit that Outlaw didn't sounded that good, it was very pleasant to hear it as it's quite a rare live track.
As for the new album, The Lord Of Steel, they played a total of six songs! Sadly, they didn't play anything from Into Glory Ride and The Triumph of Steel.
The previous week in Spain they played many more songs and the setlist was totally killer. But here they played for two hours, which is not bad at all!

When Joey took the microphone, we all thought he was about to start his usual and boring True Metal speech. But instead he did a soft speech thanking the audience for being here for Manowar's return to Paris. And the best part of it... he said everything in French, and he speaks fluently!

The last few songs were very intense moments and when Joey broke the strings of his bass at the end of Black Wind, Fire and Steel, we couldn't believe that 2 hours had already been gone.
I think everybody enjoyed the show, but for sure many people was disappointed too. Price was high, so expectations were high too, and even if Manowar did a great show, many people expected more.

I was expecting exactly what I saw: a very professional band, that usually plays arenas and headlines festivals, returning to a club just for us.
Was it worth 70€? Not for everyone. But I'm sure somewhere on this earth, die-hard ManOwaR fans are thinking that they would have paid this amount to the there. After all, people from all over Europe, especially from Germany, came here especially for this show!
Share on Facebook
Tweet this!
Bookmark on Google
e-mail to a friend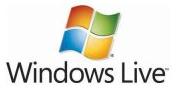 Windows Live
Digg
Yahoo
technorati
Setlist ManOwaR – The Trabendo – Paris, – October 16 2012

01. Manowar
02. Kill With Power
03. Call to Arms
04. Hail, Kill and Die
––– Guitar Solo –––
05. Mountains
06. Expendable
07. El Gringo
08. Touch the Sky
09. Outlaw
––– Bass Solo –––
–––––– Set 2 ––––––
10. The Sons of Odin
11. Hand of Doom
––– Drum Solo –––
12. Fighting the World
13. Kings of Metal
14. Hail and Kill
15. Manowarriors
16. The Lord of Steel
–––––––––––––––––––––––––––
17. Warriors of the World United
18. Black Wind, Fire and Steel
Outro: The Crown and the Ring (Lament of the Kings)



ManOwaR Links:
ManOwaR Website
ManOwaR CDs on play.com
ManOwaR CDs at Amazon.com
ManOwaR iTunes downloads

ManOwaR on Flickr
ManOwaR band Line-up:

Eric Adams – Vocals
Karl Logan – Guitars
Joey DeMaio – Bass
Donnie Hamzik – Drums