Version Française sur heavynews.fr: Koritni au Nancy On The Rocks.
Koritni was the first band I saw the Nancy On The Rocks festival.

The show had just started when I arrived to the Nancy On The Rocks fest. They were the last band to play at the small stage.

Those guys are the kind of band that just wants to rock, no matter if they're headlining a show or playing a festival in the middle of the afternoon.
Not many people in the crowds seemed to know their songs, but nevertheless people clapped their hands spontaneously and screamed a lot between the songs.

I guess they gained new fans on this concert: A lot of folks that were just walking around arrived in the middle of the show and stayed until the end. Like "Who is this band and how come I don't know them!!??"

Lex Koritni tried out a few sentences in French between the songs, and of course the audience loved it! He's learning fast, a couple of months ago he couldn't say much... He sang great, and even played slide guitar on the song Down At The Crossroads.

The two French guys, Eddy and Manu, have become a real team. The guitar duo does great and Manu Livertout is definitely very well integrated into the band.
Luke Cuerden is still the official guitar player of the band but he had to stay in Australia during this tour.
In the meantime, Manu is doing a faboulous job, adding a new touch to Koritni's sound.

The setlist was mainly based on their excellent latest record Welcome To The Crossroads. Songs like Better Off Dead and TV's Just A Medium sound great on stage, while the ballad Lost For Words is set to become a classic.

Their concert was just perfect for a relaxed and sunny afternoon!

It was short, but it was a great way to start the day!
It's a shame that they played the small stage, they really deserved to play on the main stage.
But with such an extensive French Tour and such a good album like Welcome To The Crossroads, I'm sure that the band will go higher in the near future.

Later this day, Lex Koritni was invited to perform the song Attitude from The Misfits on stage with Karelia.

After that, it was time for Gamma Ray to take the stage!

Click here for Gamma Ray at the Nancy On The Rocks Festival.
Click here for the next Koritni concert, at the Hellfest.
Share on Facebook
Tweet this!
Bookmark on Google
e-mail to a friend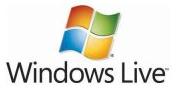 Windows Live
Digg
Yahoo
technorati
Setlist Koritni –Nancy On The Rocks Festival – Nancy, France – June 2 2012

01. Sometimes
02. Heart Donation
03. 155
04. Red Light Joint
05. Better Off Dead
06. Lost For Words
07. TV's Just A Medium
08. Down At The Crossroad
09. Heaven Again



Koritni Links:
Koritni Website
Koritni CDs on play.com
Koritni CDs on Amazon.fr
Koritni CDs at Fnac.com
Koritni on Metal Traveller's Flickr
Koritni iTunes downloads

Koritni band Line-up:

Lex Koritni – Vocals
Eddy Santacreu – Guitars
Manu Livertout – Guitars
Matt Hunter – Bass
Chris Brown – Drums