Version Française: Kamelot au Bataclan sur heavynews.fr:
Sunday evening. Is there a better way to end a long weekend including a public holiday that going to a show?
Good news, Kamelot were on tour to promote their new record, Silverthorn, and they played at the Bataclan in Paris!

With around 700 people, the place wasn't sold-out. The balconies were closed so the Bataclan was in "small club" configuration.

The German band Xandria was the opening act. I knew their name, but to be honest, I've never heard the music before.
It actually sounded really good and I don't say that because of the beautiful singer Manuela Kraller! The band is really talented and I noticed that they have quite a few fans in Paris, as many people were singing their songs. It was late for me to discover this band, but I'm starting to look for their CDs.

Kamelot made sure everyone knows they were the headlining act. They used a big light show, and they had a powerful sound from the beginning of the show. Expectations on the band were high: not only they were presenting a new album, but they also were introducing their new singer.

They started with Rule The World, one of the best known tracks from the Ghost Opera album.
So, from the beginning we could appreciate the talent of the new singer, Tommy Karevik, when it comes to perform songs recorded by Roy Khan.

Well Tommy is a very talented guy whose voice has a wide range that fits perfectly in the band. He is alo a very good stage performer and he knows how to make the people sing along. By saying a couple of sentences in French, he also won bonus points tonight.

Visually, Tommy also fits perfectly into the band. As he has short hair and wears black leather, he could be mistaken for Khan himself.
Of course, many fans miss Khan, but it's not a radical change for the band. I think we might get used quite fast.

Elize Ryd from Amaranthe took charge of the backing vocals. At the begining of the show she was wearing a mask, adding a theatrical touch to the performance.
We also could hear her sweet voice when she took the lead singer role for Sacrimony.

Bass player Sean Tibbets showed us his remarkable new haircut. This blond giant has new dreadlocks that make him look even more imposing.

On guitars, Thomas Youngblood did a majestic performance. This guy is a guitar wizard, no matter if it's a question of solos or riffs.

Although I love the new album, as well as Ghost Opera, my favourite Kamelot albums are still Karma and The Fouth Legacy, so I was really pleased to hear songs like Center Of The Universe and Forever on the setlist.
March Of Mephisto was one of the greatest moments of the show, with one girl on each side of the stage playing a drum.

It was a very nice evening, complete with power metal, female singers and some dark metal touchs.
It was also the beginning of some concert marathon at the Bataclan, as W.A.S.P. was playing the next day and Kreator with Morbid Angel the following day.
Share on Facebook
Tweet this!
Bookmark on Google
e-mail to a friend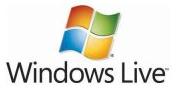 Windows Live
Digg
Yahoo
technorati
Setlist Kamelot – The Bataclan – Paris, – November 4 2012

Intro
01. Rule The World
02. When the Lights are Down
03. The Great Pandemonium
04. Veritas
05. Center of the Universe
06. The Human Stain
07. Song for Jolee
Drum Solo
08. Ghost Opera
09. Sacrimony (Angel of Afterlife)
10. Season's End
Keyboard Solo
11. Forever
–––––––––––––––––––––––––––
12. Karma
13. Torn
14. March of Mephisto




Kamelot Links:
Kamelot Website
Kamelot CDs at Amazon.com
Kamelot iTunes downloads

Kamelot on Flickr
Kamelot band Line-up:

Tommy Karevik – Vocals
Thomas Youngblood – Guitars
Oliver Palotai – Keyboards
Sean Tibbets – Bass
Casey Grillo – Drums
Elize Ryd – Backing vocals