Version Française sur heavynews.fr: Judas Priest à Londres
Judas Priest announced that the Epitaph Tour will be the last Tour. But they also announced a new album… They also claimed that "last tour" didn't mean that they won't ever play together again. They stated that while they'll never go around the world again, they'll keep playing occasional shows and festivals.

The last show or their Farewell Tour was scheduled in their homeland.
It was never announced as the last Judas Priest concert. But who knows… probably it was the last Judas Priest show in London, or perhaps the band's last indoors show.
The only thing certain is that it was Judas Priest's last show on their amazing Epitaph Tour and Saxon was the opening band. That was a reason good enough for me to ride the Eurostar back to England, only one week after the great Black Sabbath reunion show in Birmingham.

Thousands of Heavy Metal Maniacs from all over the world came to this show. There were people from all over Europe, and as far as Mexico and Japan.

After a short but very good Saxon show, a curtain with the word Epitaph covered the stage for the next half hour.
When If fell down, Judas Priest was in front of us playing Rapid Fire. There was a giant screen with the British Steel logo, and to the left one could read "Welcome to the Home Of British Steel".

The crowds were excited and it didn't take long until they got crazy. The response on Judas Rising and Prophecy was unexpected to me. The British Priest fans seem to love recent Judas Priest stuff as much as the classics, and that's great. I also couldn't believe the hard pogo on Turbo Lover, which is supposed to be a soft song!

Rob stated that they would play songs from every album. Nevertheless, this wasn't entirely true. The great albums Jugulator and Demolition were totally skipped, and that's a shame because there are many good songs there. Rob has never sung any tune from these records, but I think they should play some. After all, those records were composed mainly by Tipton and Downing and have to be considered part of Judas Priest's career.
As Ritchie Faulkner is doing a great replacing K.K. Downing right now, Ripper Owens also did a good job back in the 90's and the early 2000's.

Halford introduced Never Satisfied as a song with one of his favourite riffs, and he invited us to "reinvestigate" the album Rocka Rolla, where there's a lot of good stuff. He also stated that although they have composed hundreds of Heavy Metal songs, they also enjoy playing songs by other artists, like Diamonds and Rust from Joe Baez.

Rob recalled the Priest's career and declared that they believe that Heavy Metal was invented in the U.K. People went euphoric with this statement, but he's totally right! As I wrote of the Black Sabbath live report, I guess it's fair enough to say that Heavy Metal was invented in Birmingham. Sabbath, Judas Priest, Robert Plant… all hail from Birmingham or the surrounding towns.
He also spoke about the year 1980 as a huge year for Heavy Metal music, as great albums from Iron Maiden, Whitesnake, Motörhead, Scorpions and Saxon were released. Note that the only non-British band he quoted was Scorpions, back in 1980 heavy Metal was essentially a British affair.

As the show was coming to an end, Halford let the crowds sing Breaking The Law. He didn't sing a single word of it. It was weird, but it was OK. You can't do that with many songs!
Painkiller came next and I understood why he didn't sing Breaking The Law. He was saving his voice so he could get the most of it. I've never heard Halford singing Painkiller so well! It was incredible, you'll see it on the DVD. Oh yeah, tonight's show was filmed for an upcoming DVD release!

Before the end of the show, Halford made clear that the Priest will be back. That's a very good news! Epitaph is the best tour I've seen from Judas Priest so far. They're on top and it really would be a shame to stop now. OK, it's better to stop when you're good enough to do things right, but I don't doubt that Judas Priest can rock for many more years! !
Share on Facebook
Tweet this!
Bookmark on Google
e-mail to a friend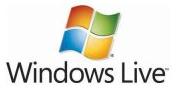 Windows Live
Digg
Yahoo
technorati
Setlist Judas Priest – the Hammersmith Apollo – London, England – May 26 2012
01. Rapid Fire
02. Metal Gods
03. Heading Out to the Highway
04. Judas Rising
05. Starbreaker
06. Victim of Changes
07. Never Satisfied
08. Diamonds & Rust (Joan Baez)
09. Dawn of Creation
10. Prophecy
11. Night Crawler
12. Turbo Lover
13. Beyond the Realms of Death
14. The Sentinel
15. Blood Red Skies
16. The Green Manalishi With the Two-Pronged Crown (Fleetwood Mac)
17. Breaking the Law
18. Painkiller
————————————
19. The Hellion
20. Electric Eye
————————————
21. Hell Bent for Leather
22. You've Got Another Thing Comin'
————————————
23. Living After Midnight

Judas Priest Links:
Judas Priest Website
Judas Priest CDs on play.com
Judas Priest CDs at Amazon.com
Judas Priest iTunes downloads

Judas Priest on Flickr
Judas Priest band Line-up:

Rob Halford – Vocals
Glen Tipton – Guitars
Ritchie Faulkner – Guitars
Ian Hill – Bass
Scott Travis – Drums