Tonight was the last of the two Iron Maiden shows I could catch on their Maiden England Tour 2012.
After that great night in Ottawa, I couldn't resist to get some more!

Since The Ed Hunter Tour in 1999, Iron Maiden have alternated classic songs tours and new album tours.

In 2010 and 2012 they promoted worldwide thier record The Final Frontier so the 2012 Tour was meant to be classic Tour Again.
After "The Early Days " and "Somewhere Back In Time" the next logical step was a tour to celebrate Somewhere In Time or Seventh SonOf A Seventh Son.
They choose the one that was recorded on video at that time.

Most bands celebrate mythical records by anniversary. Metallca celebrated the 20th anniversary of the Black Album, Judas Priest the 30th anniversary of British Steel… and in 2012, instead of celebrating the 30th anniversary of The Number Of The Beast, Maiden celebrated Seventh Son Of A Seventh Son!

Why in 2012? Maybe it's a coincidence, but Seventh Son Of A Seventh Son is record about prophecies and doomsday, and 2012 is supposed to be about it.

But in 2013 They'll bring this tour to Europe, and then it will be the 25th anniversary of the Seventh Son record and the tour.

I've heard a lot of good things about the audience in Québec City so I was willing to see how wild this crowd really was.
But when I got to the Colisée Pepsi Arena, there wasn't really a party atmosphere. Apart from some guys playing Maiden songs with an acoustic guitar, people were gently queuing, waiting for the doors to open.
In most places in Europe or South America the front of the venue looks like a huge "Beer Garden" before a Maiden show!

But as the concert began, I understood that the reputation of the Québec crowds is no myth!
If they were wild for Alice Cooper, they went insane for Iron Maiden!

One hour after Alice Cooper's gig, the lights went off and we started to hear that good old U.F.O. song... Doctor Doctor.

When the band started with Moonchild, it was like seeing heaven coming down on us!
The stage was perftect, the lights were incredible, and the band was in astounishing good shape! Who would believe that those guys are all over 50?
It's incredible, especially when you look at the setlist: There was only one slow song, which was Afraid To Shoot Strangers. All other songs are fast or mid tempo, and you have to be in really good condition to play them while running and moving as they do.


There were many big differences between this show and the one from the previous night in Ottawa.
The setlist was identical, of course (it's Iron Maiden after all. Once they begin a tour, they hardly change any song) but Bruce spoke in French during most of the show. That makes a big difference.

Another difference was the pyro. They had bigger flames outdoors, so here we didn't have the huge flames on Phantom Of The Opera, but they were replaced by many others, as there were explosions in almost every song.

Finally, the biggest difference was during the song Seventh Son Of A Seventh Son. The image of Eddie writting in his table with his crystal ball was just a backdrop last night... but tonight it was the real thing!
During the break of that song we were all mesmerized, staring at Eddies eyes, hypnotized. It was a magical moment!

In fact, the whole show was magic, and the Québec crowds also have some credit for that!

This tour is without a doubt one of the nicest tours Iron Maiden has ever done!
They create a unique atmosphere with the setlist, the stage set, the pyro and their charisma.

Once again, Iron Maiden is setting high standards!
During 2012 This tour only went to North America, but be prepared, next year they promised to take to Europe, and elsewhere in the world!

Well, my little vacation in Canada was over. The next day I took the bus to Montréal and the plane back to Paris. I went back full of great memories of this nice country and two unforgettable Iron Maiden shows!
Share on Facebook
Tweet this!
Bookmark on Google
e-mail to a friend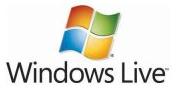 Windows Live
Digg
Yahoo
technorati
Setlist Iron Maiden – Bluesfest – Québec, Canada – July 8 2012

Intro: Doctor Doctor

(by UFO)


01. Moonchild
02. Can I Play With Madness
03. The Prisoner
04. 2 Minutes to Midnight
05. Afraid to Shoot Strangers
06. The Trooper
07. The Number of the Beast
08. Phantom of the Opera
09. Run to the Hills
10. Wasted Years
11. Seventh Son of a Seventh Son
12. The Clairvoyant
13. Fear of the Dark
14. Iron Maiden
——————————
Churchill's Speech
15. Aces High
16. The Evil That Men Do
17. Running Free

Iron Maiden Links:
Iron Maiden Website
Iron Maiden T-shirts and Merch at EMP
Iron Maiden CDs on Amazon.com
Iron Maiden CDs at Play.com
Iron Maiden on Metal Traveller's Flickr
Iron Maiden iTunes downloads


Iron Maiden Line-up:

Bruce Dickinson – Vocals
Adrian Smith – Guitars
Dave Murray – Guitars
Janick Gers – Guitars
Steve Harris – Bass
Nicko McBrain – Drums
Michael_Kenney – Keyboards