Version Française: à venir sur heavynews.fr.
The Ottawa Bluesfest was the first stop in Canada for Iron Maiden's Maiden England Tour.
Several music styles are represented at the Ottawa Bluesfest, so it's not a metal festival. Still, on this Saturday afternoon most people were here for Maiden and Alice Cooper.

After 50 intense minutes with Alice Cooper (read here the live report), Maiden started their show punctually at 9pm.
On this tour, Iron Maiden are bringing back the spirit of the record Seventh Son Of A Seventh Son.
During the introduction a movie was played on the screens, showing images of falling icebergs, skeletons, graveyards and abandoned houses… we were ready for doomsday as Moonchild started!

What a beautiful stage set they had! Maiden always have nice stages but this one was absolutely mind blowing. There frozen Eddies all over it: The drawings of Killers or The Trooper looked like if they had been sculpted in icebergs that had just started to melt.

Some backdrops also depicted a frozen Eddie, like for Can I Play With Madness and 2 minutes To Midnight.
For The Number Of The Beast, they surprisingly kept the backdrop with the Eddie eyes from The Final Frontier.

During most of the concert, the lightshow was dominated by blue and red colours.
On the previous Tour, Maiden left the pyro home, so on this one, they gave us more than usual! There were explosion roughly every two songs: Moonchild, Can I Play With Madness, Aces High... There were even some fireworks outside the stage during Wasted Years.
Bruce warned us during the solo of Phantom Of The Opera: "pay attention to the man behind the kit!!" he said, and then some huge flames rose from the rear of the stage.

Maiden had us lots of special effects tonight but you know what? At the end of the show, Bruce said that the stage was too small, kind of "Spinal Tap", and they couldn't use everything they brought...
I knew he was talking about the Eddie sculpture they use for Seventh Son Of A Seventh Son, which was replaced by a backdrop in Ottawa.
But if even if they didn't use the whole gear, they had an amazing stage set with lots of effects, so we had absolutely no reason to complain. By the way, there was more pyro at this show than in Quebec City the next day!

Bruce made sure we knew that this was the first Canadian Iron Maiden show this year, and he also reminded us that they'll tour several cities in the country, including Quebec City and nearby Montréal and Toronto.
He seemed to be glad about being here, and asked us if we also feel good to be surrounded by birds, a winery and very loud music.

The crowd's reaction was really good during the whole show. People went crazy with tunes like The Prisoner and Aces High, not to mention the big classics like The Trooper or Run To The Hills.
To make us scream as loud as possible, Bruce said there was some kind of a strange interference, so had to do it louder.

The band also did a great stage performance, giving it all in every song. It's simply amazing to see Steve or Janick run all around the stage during almost 2 hours.
Unfortunately, Bruce had some problems with his voice tonight. He couldn't sing very high or do long screams. But he compensated this by being even more active on stage. He didn't stop running and teasing the crowds during the whole gig!

The setlist involved some very intense moments like Phantom Of The Opera, Aces High and The Prisoner, that hadn't been played since the early 90's. Nevertheless, Seventh Son Of A Seventh Son was unquestionably the highlight. It was an epic performance under the stars of a dark sky on an open air festival.
Many people were expecting Infinite Dreams, but it never came and that's a shame. I would have preferred them to drop one of the two post-Seventh Son songs, which were Fear Of The Dark and Afraid To Shoot Strangers (even if it was great to hear this one again!).
Nevertheless, even without Infinite Dreams, I think this is one of the best setlists in the history of Maiden.

The first part of the show ended with the Eddie of the Seventh Son cover staring at us, as his head caught fire at the end of the song.
After that, there was a forceful encore with Aces High and The Evil That Men Do, before finishing with a more relaxed and festive version of Running Free.
Bruce changed the lyrics of the second verse and sang "Spend the night in some Ottawa Jail". He often does that, but this time those words had a special meaning to me because I actually spent the night in some Ottawa Jail!
No, I'm not the kind of guy you're thinking of; actually Ottawa's youth hostel is located in what used to be town's jail! (click here for more on Ottawa Jail Hostel)

With a lovely stage, lots of pyro and a great setlist, Iron Maiden's show was explosive! It was a great day out at the very well organized Ottawa Blues Festival.

The next day, I took the train to Quebec City for another Iron Maiden show with Alice Cooper.

Click here for some pics and live report of Iron Maiden in Québec.
Share on Facebook
Tweet this!
Bookmark on Google
e-mail to a friend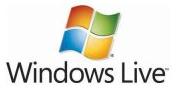 Windows Live
Digg
Yahoo
technorati
Setlist Iron Maiden – Bluesfest – Ottawa, Canada – July 7 2012

Intro: Doctor Doctor

(by UFO)


01. Moonchild
02. Can I Play With Madness
03. The Prisoner
04. 2 Minutes to Midnight
05. Afraid to Shoot Strangers
06. The Trooper
07. The Number of the Beast
08. Phantom of the Opera
09. Run to the Hills
10. Wasted Years
11. Seventh Son of a Seventh Son
12. The Clairvoyant
13. Fear of the Dark
14. Iron Maiden
——————————
Churchill's Speech
15. Aces High
16. The Evil That Men Do
17. Running Free

Iron Maiden Links:
Iron Maiden Website
Iron Maiden T-shirts and Merch at EMP
Iron Maiden CDs on Amazon.com
Iron Maiden CDs at Play.com
Iron Maiden on Metal Traveller's Flickr
Iron Maiden iTunes downloads


Iron Maiden Line-up:

Bruce Dickinson – Vocals
Adrian Smith – Guitars
Dave Murray – Guitars
Janick Gers – Guitars
Steve Harris – Bass
Nicko McBrain – Drums
Michael Kenney – Keyboards