Version Française: Gotthard à La Cigale sur heavynews.fr:
After a few years of absence, Gotthard was finally back in Paris.

This summer at the Hellfest Open Air we had a glipmse of what the band had prepared for us, but it's always better to see the band playing its own headlining show!

This fall, Gotthard toured all over Europe to promote the new album, Firebirth, stopping in France for a few gigs.

Gotthard scheduled its Parisian show at La Cigale, which is a beautiful concert venue.
Unfortunately, it wasn't sold-out, which is a shame given the high quality of the band.

The first band on stage was InCry, a new French band that plays good hard rock, with heavy riffs and some catchy melodies. They were not bad at all, I think they have a good potential.
Nevertheless I have to admit that I'm a bit jealous of the Spanish and German fans, because the opening band for Gotthard on those countries was Unisonic, with Michael Kiske and Kai Hansen.

It's been a while since Gotthard played in Paris for the last time, so the audience was very excited about seeing the band again.
The atmosphere was great and everyone got easily in the mood, singing jumping and dancing as the band plays.

The new singer Nic Maeder knows certainly how to talk to the audience. He is from Lausanne, so he speaks French perfectly and it was easy to communicate.
But the rest of the band also know how to get the people in the mood. They did so by playing some classic riffs such as AC/DC's Hell's Bells or Deep Purple's Smoke On The Water.
For sure, everyone is having fun tonight!

The sound was very clear and clean, the light show was very nice and the setlist was well chosen.
We had new songs and we discovered how the Gottharrd classics sound with Nic Maeder on vocals.
Nic does a great job as the new frontman and, most important, he is himself and doesn't try to imitate Steve Lee. Anyway, he wouldn't succeed. No one would.

One Life, One Soul was dedicated to Steve and it was the most emotive moment of the evening.
We also had a great time during Sister Moon, Remember it's Me and Hush, among others.

Some fans knew that tonight was Freddy Scherer's birthday, so after only a few songs, the audience started to sing Happy Birthday.
But Nic and Leo said that they had a surprise was coming. Half an hour later, they brought a cake and a bottle of Jack Daniels, and they asked us to sing Happy Birthday again. They even gave a sip of beer to some guys on the first rows.
Oh, for a second I thought that the cake would end on Freddy's face, but this didn't happen.

The concert was so good that no one wanted it to end.
The last song was supposed to be Anytime Anywhere, but Gotthard decided to play an extra song that wasn't originally planned: The Mighty Quinn.

The band played for almost two hours but it seemed much less. Those who were there will certainly remember this evening. Let's hope that there will be more people next time!
Here's the setlist. Complete live report coming very soon!
Share on Facebook
Tweet this!
Bookmark on Google
e-mail to a friend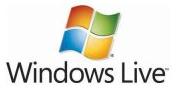 Windows Live
Digg
Yahoo
technorati
Setlist Gotthard – La Cigale – Paris, – October 21 2012

01. Dream On
02. Gone Too Far
03. Starlight
04. Top of the World
05. Remember It's Me
06. Sister Moon
07. Fight
08. Hush
Billy Joe Royal cover
09. One Life, One Soul
10. Shine
11. The Story's Over
12. Fist in Your Face
13. Give Me Real
14. Mountain Mama
15. Right On
16. Lift U Up
–––––––––––––––––––––––
17. Master of Illusion
18. Anytime Anywhere
–––––––––––––––––––––––
19. Quinn the Eskimo (The Mighty Quinn)
Bob Dylan cover



Gotthard Links:
Gotthard Website
Gotthard CDs on play.com
Gotthard CDs at Amazon.com
Gotthard iTunes downloads

Gotthard on Flickr
Gotthard band Line-up:

Nic Maeder – Vocals
Leo Leoni – Guitars
Freddy Scherer – Guitars
Marc Lynn – Bass
Hena Habeggerr – Drums
Ernesto Ghezzi – Keyboards