After seven local bands, it was finally time for German Thrash masters Exumer to get on stage!

This was the first show of Exumer's American Tour, called South and North American Offensive 2013, which included two shows in Colombia, one in Peru, one in Bolivia and one in the US.

It was 9PM when we started to hear a long horror movie-like intro.
Bass player T. Schiavo was the first band member to appear on stage, and he teased the audience while wearing the iconic Exumer mask. He wore it during the whole show.

The massacre started with Winds Of Death, and every thrasher inside the Teatro Metropol was captivated by the show from the very beginning!
People automatically started to headbang, and a large moshpit was created from right from the start!

The sound was mind blowing, loud enough and clear, and the lights were dominated by red and blue colours.

Exumer alternated songs from their classic Possessed by Fire cult album, as well as from their come-back record Fire & Damnation. Only Rising from the Sea wasn't much represented.

All songs were received with joy and energy by the crowds.
Mem V. Stein noticed it and made an experiment: he decided to divide the audience in two blocks in order the make a wall of death during the song I Dare You. Bang! He did it! And that's not all, he also succeeded when he asked the crowds to make the largest possible circle pit during the same song.

Mem was surprised by this overwhelming response!
He stated that he was impressed and that Colombian Thrashers are crazier than Brazilian Thrashers!

He said it was an honour to be in Colombia and that after 28 years they were finally able to visit this "beautiful country".
He recalled that they were supposed to play here last January but the promoter didn't send any plane ticket!
But for the Thrasher's Attack Festival they found the right promoter, a man named Andrés from Backline America, and Mem V. Stein invited him to get on stage!
Something very important is that he knows how to speak to the crowds! Mem made an effort to speak Spanish, using colloquial sentences such as "Qué chimba!!" (which means something like "Fuc**' Great!") and "Are you ready to rompe el culo??!!" (Which is something like "are you ready to break you asses??!!").

With those kind words in local slang he would be sure to get the expected results!
This was a very special show for everyone.
Not only this was Exumer's first show in Colombia, but it was also their first concert ever with new guitar player, Marc B.

Absolutely everyone was satisfied after the show and everyone gave it all during 70 minutes, on stage and from the pit.

Now, it was time for the last band of the festival, Destruction, another German thrash legend.

Read here the live report from Destruction at Thrashers' Attack Festival in Bogotá.
Share on Facebook
Tweet this!
Bookmark on Google
e-mail to a friend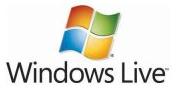 Windows Live
Digg
Yahoo
technorati
Setlist Exumer – Teatro Metropol – Bogotá, – September 8 2013
01. Winds Of Death
02. Journey To Oblivion
03.The Weakest Limb
04. Fallen Saint
05. Vermin In The Sky
06. A Mortal In Black
07. A New Mortality
08. I Dare You
09. Sorrows Of The Judgement
10. Xiron Darkstar
11. Fire and Damnation
–––––––––––––––––––––––––––
12. Destructive Solution
13. Possessed by Fire

Exumer Links:
Exumer Website
Exumer CDs at Amazon.com
Exumer iTunes downloads

Exumer on Flickr
Exumer band Line-up:

Mem V. Stein – Vocals
Ray Mensh – Guitar
Marc B. – Guitar
T. Schiavo – Bass
Matthias Kassner – Drums