Version Française: Blackrain au Bataclan sur heavynews.fr:
Blackrain has become the most popular sleaze rock band from France, so it was fair enough for them to open the Steel Panther concert in Paris.

Since the release of the Licence To Thrill album, the band has toured all over France and acquired a lot of experience on stage. What we witnessed tonight was no amateur hard rocking band, but a professional band making their own way to the top.

Of course, Paris is not Hollywood, and France is far from paradise for any local rock band. This means that rock bands (all kinds of rock and metal) have to work twice as hard in order to get some recognition.
Well, I think the hard work accomplished by Blackrain is startng to pay!

They have progressed a lot since the previous time I saw them on stage, at the Alhambra. I have to say that I still don't like Swan's voice very much, but that's only my personnal taste. Now, there's no doubt that the band rocks!

Tonight, Blackrain started the party and got everyone in the mood. Who could resist from singing the melodies of Overloaded or Innocent Rosie?
Blackrain's gig had everything to please! good setlist, good humour, and a good dose of rock'n'roll!

The band left the stage after a hard-rocking version of Twist'n'Shout. At the end of the show, fans were almost fighting to catch a setlist or a guitar pick.
Right now, Blackrain is the biggest hope to have one recognized sleaze and hard rock band from France!

Now, the band that everyone was waiting for was about to hit the stage: Steel Panther!

Click here for a live report from Steel Panther at the Bataclan.
Share on Facebook
Tweet this!
Bookmark on Google
e-mail to a friend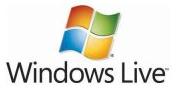 Windows Live
Digg
Yahoo
technorati
Setlist Blackrain – Bataclan – Paris, France – October 30 2012

Intro: In The Future
01. I Need My Doctor
02. Into The Groove
03. Heart Screams
04. Get A Gun
05. Overloaded
06. Rock'n Jive
07. Rock Your City
08. Innocent Rosie
09. She's In Love
10. Twist and Shout
The Top Notes cover



Blackrain Links:
Blackrain Website
Blackrain official merch shop
Blackrain CDs on fnac.com
Blackrain on Metal Traveller's Flickr
Blackrain iTunes downloads

Blackrain Line-up:

Swan – Vocals / Guitars
Max 2 – Guitars
Matt.H – Bass
Frank F – Drums