Version Française: à venir sur heavynews.fr.
The Ottawa Bluesfest had several stages, where different kinds of music were represented.
It's not a metal festival but on this Saturday, the only two bands that were scheduled to play on the mainstage were more metal than blues: Iron Maiden and Alice Cooper.

It was 7 pm when Alice Cooper started his show. That's a bit early for the Coop' especially because the sun was still shining. So, will an Alice Cooper show in broad daylight have the same terrific effect? The answer is Oh Yeah!

Even if they only used half of the stage, it was totally customized for an Alice Cooper show. There were dead dolls on each side and the floor was full of bags with plastic bottles and other items.

Alice Cooper started his set with The Black Widow. He was standing up some mobile staircase, spreading his arms like a spider, before majestically coming down the steps.
It's a real pleasure to see such a performer. He really knows how to get the audience's attention!

There has been a change in the Alice Cooper Band line up since the last tour: Steve Hunter has left the band again.
But Alice brought back a familiar face: After 6 years, Ryan Roxie 77 is back in the band and he's hunger to kick some asses!

They still have 3 guitars, but it's definitely Orianthi that has taken the lead role! She's got attitude, she's sexy, and she plays like a goddess. As she plays her guitar solos, the crowds are at her, immobile, turning to stone. Alice Cooper has brought Medusa into his band.

As Alice Cooper is a guest on the Iron Maiden Tour, the setlist was quite short. They concentrated on some of their best known hits, like Hey Stoopid, Poison, I'm Eighteen and Billion Dollard Babies. It was intense! Alice even brought a python snake on stage durning No More Mr Nice Guy!
And Frankenstein also wanted to get fed so he was part of the show.
Alice also had his head cut on the guillotine. All this happened during daytime? Well yes, horror tales can be told anytime. No one ever said that the guillotine was only used at night...

Sadly, the new album Welcome 2 My Nightmare was totally forgotten. We only had a couple of songs on the loudspeakers, before the show started.
That's a shame, because it's a really good record and it would deserve some promotion. To this day, the band has played only two songs of the album: Caffeine and I'll Bite Your Face Off. I think such a good record deserves more attention.

50 minutes have passed and it was already the end. Alice's show had everything: irony, humour, horror and, most important, good music. I was expecting Alice Cooper to play longer, as it was 7:50 and Iron Maiden was scheduled at 9pm, but they play the same that for the rest of the tour.

They left the stage while the joyful crowds were playing with some giant ballons Alice brought for School's Out.
The concert didn't last long, but it certainly was memorable. Alice Cooper delighted us with a short but great show, proving humour and horror do a great mix, even in broad daylight.

Next band on stage, was Iron Maiden.

Click here for the live report of Iron Maiden at Ottawa Bluesfest.
Share on Facebook
Tweet this!
Bookmark on Google
e-mail to a friend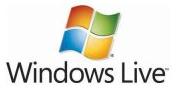 Windows Live
Digg
Yahoo
technorati
Setlist Alice Cooper – Bluesfest – Ottawa, Canada – July 7 2012

Vincent Price intro
01. The Black Widow
02. Brutal Planet
03. I'm Eighteen
04. No More Mr. Nice Guy
05. Hey Stoopid
06. Billion Dollar Babies
— Orianthi Guitar solo —
07. Feed My Frankenstein
08. Poison
09. Wicked Young Man
10. I Love The Dead
11. School's Out

Alice Cooper Links:
Alice Cooper Website
Alice Cooper T-shirts and Merch at EMP
Alice Cooper CDs on Amazon.com
Alice Cooper CDs at Play.com
Alice Cooper on Metal Traveller's Flickr
Alice Cooper iTunes downloads


Alice Cooper Line-up:

Alice Cooper – Vocals
Ryan Roxie – Guitars
Orianthi – Guitars
Tommy Henriksen – Guitars
Chuck Garric – Bass
Glen Sobel – Drums